Home
admin
Straight From The Heart
Gathering Entrepreneurs and Change Makers Enabling Them to Shine
'I am the sole distributor in three countries for the world's hottest new water sports product. Without hesitation, I credit the strong foundation of my business to both Julian Noel and Shine as a community. With the feedback and incredible insights provided by its members, my business is well on the way to success beyond my dreams.'
~ Graham Ewins, Distributor Kymera Body Board
"Connections are made, friendships are formed, blocks are shifted, purposes are realised, visions are formulated, action is taken, transformations happen and inspiration flows!"
~ Sam Shotter, Dog+Co Natural Pet Care
"The only Revolution that can really change the world
is the one in your own consciousness."
~ RUSSELL BRAND, COMEDIAN, AUTHOR, ACTOR
It's your time to Shine
Are you an entrepreneur, leader, innovator, trail blazer,
looking for a community of likeminded people?
Do you want to expand your circle of influencers and surround
yourself with people changing the world through business?
Do you want to collaborate to fund, launch and grow purposeful
and profitable projects?
Join a global community of game changers and visionaries who
are driven to follow their heart and make a massive difference
in the world.
Shine, for the bold and sometimes crazy.
We enable great stuff!
Discover How You Can Shine
Our Latest Blog
tempadmin
Upon hearing of Anthony Bourdain's demise. I am saddened, infuriated. We are dead a long time. Beginnings and endings are the essence of life's journey. The impulses of creativity and destruction are inherent within the
Julian Noel
A wise person once commented on modern life, 'We live in a world where we are told we can have whatever we want, however, a wise person learns to want whatever they have'. I was
Our Success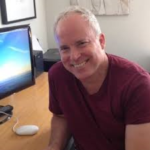 "Shine is an incredible vehicle to fast track your career and manifest your goals."
"Connections are made, friendships are formed, blocks are shifted, purposes are realised, visions are formulated, action is taken, transformations happen and inspiration flows!"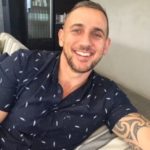 "I have gained a lot of momentum in a very short space of time."
"With the feedback and incredible insights provided by the members of the Shinpreneurs community, my business is well on the way to success beyond my dreams."
"The idealism of Love is the new realism of business.
By building Respect and inspiring Love, business can move the world."
~ KEVIN ROBERTS, GLOBAL CEO SAATCHI & SAATCHI