Shine Connect Sydney – August
August 29, 2017 @ 6:15 pm

-

8:15 pm

UTC+0
Shine Connect is a meeting ground for do-ers and disruptors. We gather and showcase change agents, leaders, and ordinary people exploring new ways to do business and live life.
An evening for people who are:
Do-ers and disruptors following their hearts in business.
Exploring new ways to do business and live life.
Transitioning/dazed/confused/challenged.
Called to step up and make a difference.
Seeking the power of a supportive community.
Joining the dots between spirituality and commercial success.
Shine Connect in August is about "The Corporation of One". How to traverse the terrain of the emerging solopreneur. The current education systems do not cater for the skills required to traverse this new terrain.
There is a growing number of highly skilled, successful people leaving the corporate world in search of purpose and commercial success, only to find themselves floundering. An emerging new class of 'corporate refugees' is banding together to assist, learn and share their insights on how to traverse this territory with ease and support.
An interactive evening of meeting, mingling, discussions, sharings and a presentation to pull it all together for you!
The following people will fuel the evening with their passion, insights and wisdom.
Crystal Fleming. Works in the area of Ethical Funding. Passionate about sustainability, global warming, and where people should be investing… she balances being a single mother with a full time job, and a commitment to make a big diference. Recently she designed and hosted a lunch and dinner for Al Gore.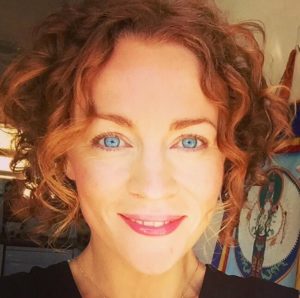 Catherine Robertson. Is continuing to work part time in corporate sales as she develops a global gratitude project… she is dedicated to answering the question of,"How do I make my passion and purpose pay?"
Graham Ross. An entrepreneur in transition, a disruptor, aligning with nature to create a successful business. Years of heading up one of Australia's premier t.v. production companies did not prepare Graham for what happened when he followed his own heart and make a difference in the world through business.
Rob Sampson. With a background in the creative arts (he's a NIDA graduate, and former rock star.) Rob discovered he had a natural flair for business and developed a successful tourism business with more than 35 staff. His passion and skill lies in advertising and messaging. Rob had the BMW, the Mercedes, and the big home on the North Shore. A deep calling to work more closely to his 'spiritual self' has drawn him into a profound life-changing journey. How does he apply his business skills into this new paradigm?
Aurelie Hervet. An ever professional approach to work, Aurelie made a difference at every place she ever worked. Skilled, diligent, a ready learner and willing to take on responsibility. However, something deeper call her, she attended every workshop there was to help her to build her new purposeful business, workshop after workshop she felt she was left poorer, and wondering when does my 'avatar' show up?
Skye Garside. With a silky background in corporate career placement, Skye was one of the very best in her area of expertise, her skills could make and break major companies. She was highly paid and incredibly "successful". But what happens when your soul stirs, and you have the courage to step out and follow the path less travelled. Mindful leadership and a new business is beckoning.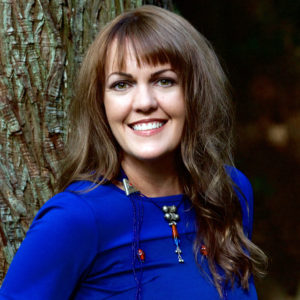 Heather Porter has been following her heart and entrepreneurial impulses for some years, now. She works with emerging entrepreneurs to develop and grow their businesses. She has recently grown her business by 300%. She told me there was one single word that made all the difference to her rapid growth…. she is going to share her story, and the one word that made all the difference on the evening of 29th of August. She will also share her business expanding ideas with you at this event.
Date: Tuesday 29th August.
Time: 6.15-8.15 pm.
Venue: CEAD Centre/Yaama Dhiyaan 255 Wilson Street NSW Darlington NSW 2008. 5 minutes walk from Redfern stn.
Cost: $35.00 (Includes a free month of membership to the Shine Online Community valued at $27)